Are you Interested in joining the Merchant Navy but do not have any idea how to join? Join us to know more about the Merchant Navy.
The Merchant Navy is the backbone of any global trade, carrying cargo across the different continents. Merchant ships engages skilled workers navigate the ship safely across the oceans and to load & discharge the cargo at different ports in the world. Without the merchant navy, much of the import-export business could come to a grinding halt!
Merchant Navy as a profession is considered a glamorous job, especially to those people who have been bitten by the travel bug. It offers the possibility to go to new and uncommon places across the globe. Merchant Navy profession is not only monetarily rewarding however also satisfying and quite challenging.
HOW TO JOIN THE MERCHANT NAVY?
You can either be part of shipping as an Officer or as a Rating (support crew). To be part of as an Officer there are two options, join as a Deck Cadet or as a Trainee Engineer or Fifth Engineer and then move up the ladder to become successful Merchant Navy Officers.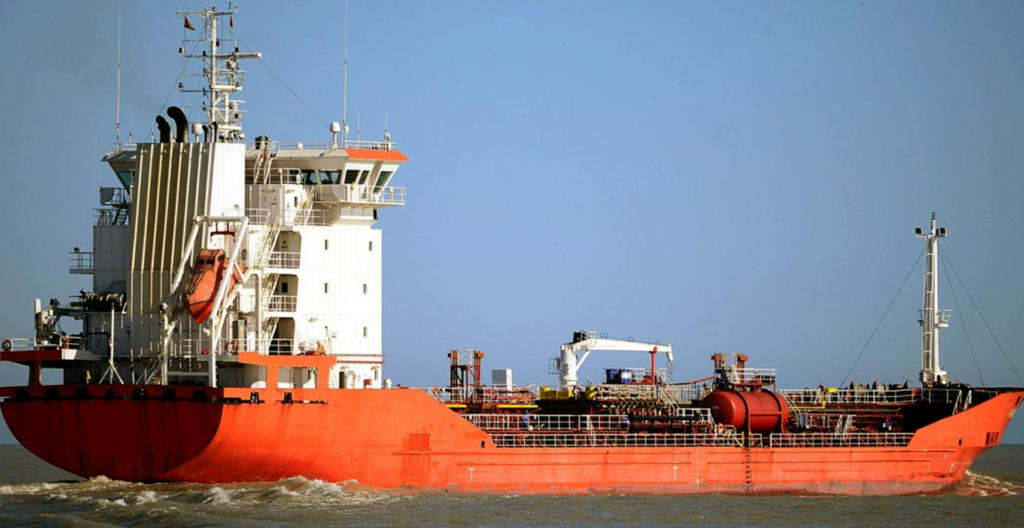 To be part of as a Trainee Engineer / 5th Engineer, the options are to either do a 4 years Marine Engineering course or a 12 months GME course. However, to do a GME Course, the aspirant should have completed a B.Tech in B.E. / B.Tech. in Mechanical Engineering or Naval Architecture.
Many institutes in India are approved by D.G. Shipping for Marine engineering courses. We Maritime Foundation are one of them.
If you've completed your B.E/B. Tech Mechanical, then you could be a part of as a trainee engineer /fifth Engineer after completing the GME course.
GME COURSE 
Graduate Marine Engineering (G.M.E) 1-year course molds and shapes the candidate as a trainee engineer.
GME stands for Graduate Marine Engineering and a candidate who completes GME is known as a graduate marine engineer. In easy terms, this course is the minimum requirement for a candidate finishing B.E (Mechanical) to enroll in as an Engineering officer inside the Merchant Navy. After completing the course the candidate has to complete the on-board training as a Fifth Engineer / Trainee Engineer.
GME is a 1-year pre-sea training course that imparts realistic understanding of marine engineering and strict discipline to the trainee. The course design and delivery provide a very pragmatic approach with a lot of emphasis on hands-on training on various marine machineries and equipment. It is a residential course and gives the trainees a feel of staying away from home. Physical fitness and discipline is given paramount importance during the training period.
This course offers to understand, familiarize and overhauling the machinery located on-board a ship. Maritime Foundation has an approved "Ship In Campus" which mimics an actual ship and gives a very realistic feel to a trainee.
Self-confidence and self-reliance is also given a lot of importance. Leadership, teamwork, mental strength, dealing with the problems, punctuality are the other areas that are looked into apart from the academics There is no excuse for a laid-back attitude on this field, and the course ensures the candidate is prepared for a career at sea.
GME COURSE ELIGIBILITY CRITERIA
Candidate should have B.E. / B.Tech in Mechanical Engineering or Naval Architecture with minimum 50% marks in the final year. The candidate should have obtained at least 50 % in English at 10th or 12th std., or degree course.
Maximum age should not exceed 28 years as on the date of commencement of course
EDUCATIONAL QUALIFICATIONS
Category (a) – A full time BE / B. Tech in all Mechanical Engineering streams e.g. Mechanical and Automation, Mechanical and Electronics, Mechanical and Automobile, etc. However, the word "Mechanical" should be first indicating that mechanical engineering is the core and the second subject is elective.
OR
Category (b) – An Naval Architecture streams e.g. Naval Architecture and Ocean Engineering, Naval Architecture and Ship Building, Etc. However, the word "Naval Architecture" should be first indicating that Naval Architecture is the core and the second subject is elective.
MEDICAL/PHYSICAL STANDARDS
The candidate should be physically fit. He/she should meet the medical requirements as specified by DGS guidelines, eyesight 6/12 in each eye without visual aids. Maximum power permitted + 2.5. No color blindness.
SCOPE, JOB OPPORTUNITIES 
Shipping Industry is a good sector where one can also make a good career. It is an essential sector, which is important for the boom and balance of the Global Economy.
Shipping Industry generates many opportunities. Marine Engineers are required through the Industry in huge numbers. After the completion of the course and on completion of six months of sea service, one will be able to appear for the Class IV Marine Engineer Officer Certificate of Competency. This makes him a certified Marine Engineer (Officer In-Charge of an Engineering Watch).
With time, after further sea service periods, preparatory courses and examinations, one can attain Class 1 Marine Engineer Certificate of Competency and eventually attain the rank of a Chief Engineering Officer on board a Merchant Ship.